Advanced Origami: An Artist's Guide to Performances in Paper
by Michael G. LaFosse
Hardcover (8.5x11 inches, 144pages)
Tuttle Publishing, July 2005
ISBN-13: 9780804836500

Advanced Origami provides unparalleled instruction in how to create master-class level paper folding projects. The origami designs are challenging-they require considerable folding experience - but the results are more art than craft - you'll create projects that you can display or give as gifts.

Sophisticated origami or paper crafts fans will appreciate the 15 unique origami designs included in the book - with complete how-to instructions and photographs.

The book includes:
Advice on advanced folding techniques, including wet-folding and folding on a curve;
An introduction to the different kinds of commercial folding paper - with tips on choosing the right paper for each project, and customizing paper for different effects
Step-by-step instructions on making your own paper by hand, with recipes for five paper pulps that are perfect for origami
This informative and attractive guide is perfect for anyone looking to take their origami project to the next level. LaFosse's designs and instructions will help you create origami masterpieces!
The book contains instructions for folding: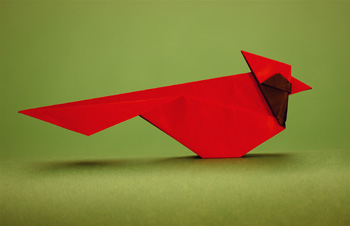 designed by Michael G. LaFosse
North American Cardinal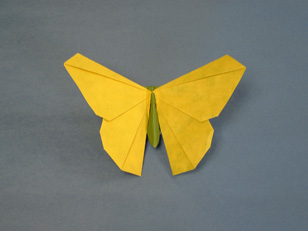 designed by Michael G. LaFosse
Origamido Butterfly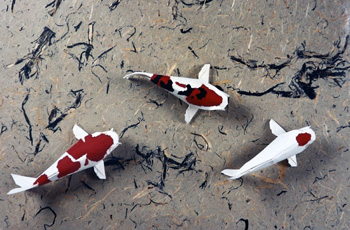 designed by Michael G. LaFosse
Koi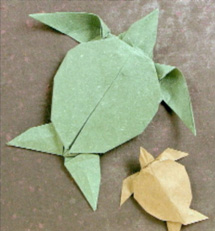 designed by Michael G. LaFosse
Sea Turtle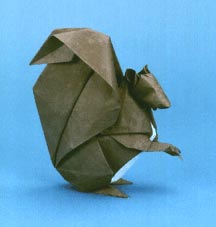 designed by Michael G. LaFosse
Squirrel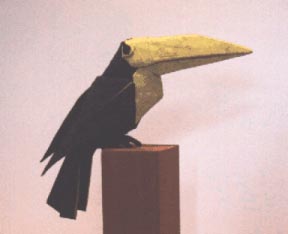 designed by Michael G. LaFosse
Toco Toucan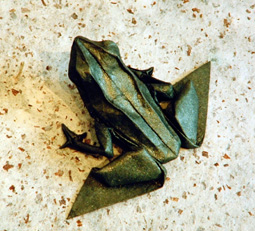 designed by Michael G. LaFosse
Frog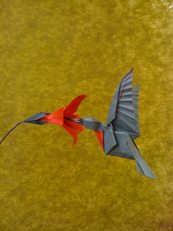 designed by Michael G. LaFosse
Ruby-Throated Hummingbird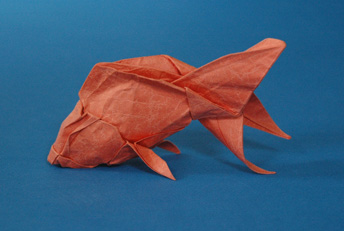 designed by Michael G. LaFosse
Goldfish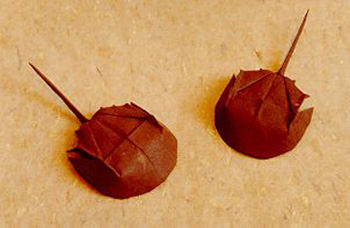 designed by Michael G. LaFosse
Horseshoe Crab<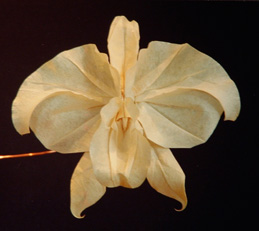 designed by Michael G. LaFosse
Cattleya Orchid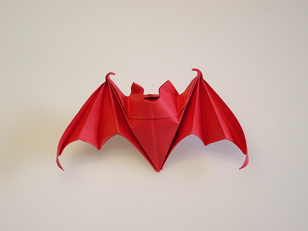 designed by Michael G. LaFosse
Happy Good-Luck Bat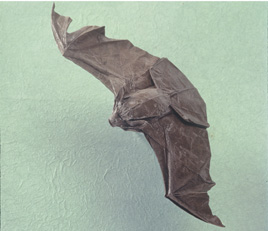 designed by Michael G. LaFosse
Big Brown Bat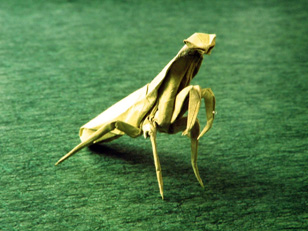 designed by Michael G. LaFosse
Praying Mantis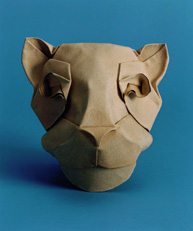 designed by Michael G. LaFosse
Panther Mask