Mini Money Origami Kit: Make the Most of Your Dollar!

by Michael G. LaFosse and Richard L. Alexander
Boxed Kit: (5.5x5.5 inches) 32-page paperback booklet, 40 practice bills, with DVD
Tuttle Publishing, September 2011S
ISBN-13: 9780804842303
This whimsical collection of five new origami projects designed for dollar bills allows origami beginners to practice the increasingly popular art of folding dollars.
And with the included, innovative "three-dollar" version of the classic bird base, just think of the models you can now create from dollar bills!
In addition, the kit includes 40 practice bills and a DVD containing video origami lessons featuring all of the projects from the booklet. Folding money has never been so easy—or affordable!
The booklet and accompanying DVD contain instructions for folding: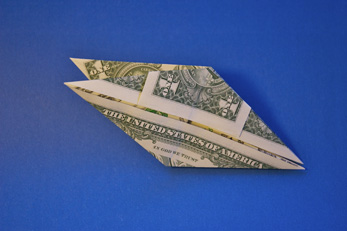 designed by Richard L. Alexander
Three-Dollar Bird Base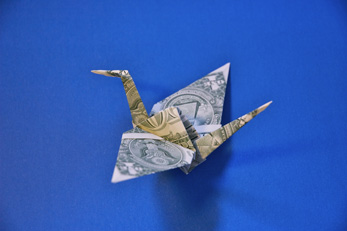 Base designed by Richard L. Alexander, Crane, traditional Japanese
Three-Dollar Japanese Crane
Base designed by Richard L. Alexander, Star, traditional Japanese
Four-Pointed Star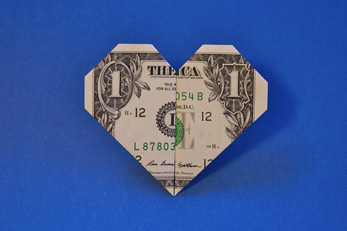 designed by Michael G. LaFosse
Heart Locket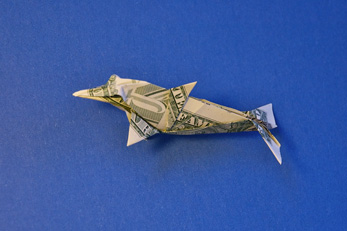 designed by Michael G. LaFosse and Richard L. Alexander
Dolphin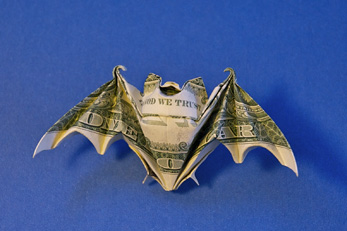 designed by Michael G. LaFosse
Happy, Good-Fortune Bat