LaFosse & Alexander's Origami Jewelry

by Michael G. LaFosse and Richard L. Alexander
Paperback with DVD
Tuttle Publishing, October 2015
ISBN-13: 9784805311516
Make your own origami jewelry!
In this new paper craft book from world-renowned origami artists, Michael G. LaFosse and Richard L. Alexander, you'll be delighted to discover how quick, fun and inexpensive it is to make durable DIY jewelry that you'll actually be able to wear!
LaFosse & Alexander's Origami Jewelry will show you how to create 3D designs to go with your hair, skin, and wardrobe by customizing the components to your own personal fashion. A full-color easy-to-follow book, clear diagrams and the included DVD provides you step-by-step instructions to create lovely pendants, medallions, charms, bracelets, necklaces and earrings in minutes.
The origami paper and other materials needed are inexpensive and available in any craft store and a simple starch-based paste will provide your jewelry with remarkable strength to last for years.
In addition to the designs and their many variations, the book shows you how to make your own two-colored ("duo") paper, how to trim and cut your paper accurately, and introduces basic tools, findings and techniques for assembling jewelry.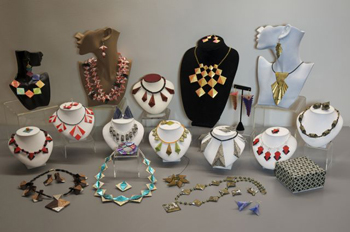 The book and accompanying DVD contain instructions for folding: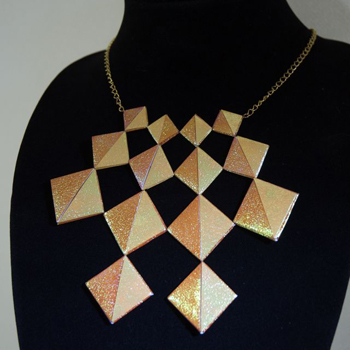 designed by Michael G. LaFosse
Square Beads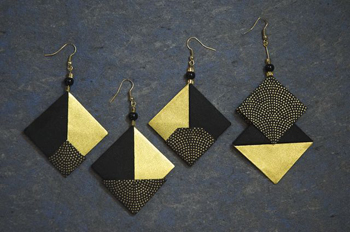 designed by Michael G. LaFosse
Bead Caps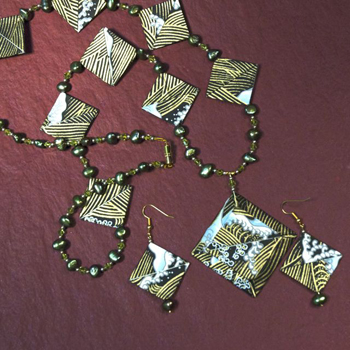 designed by Michael G. LaFosse
Pillow Bead Necklace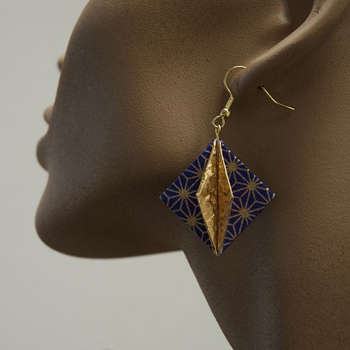 designed by Michael G. LaFosse
Square Rhombus Bead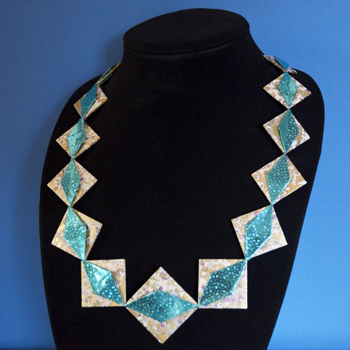 designed by Michael G. LaFosse
Square Rhombus Necklace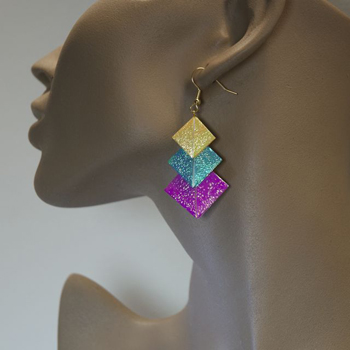 designed by Michael G. LaFosse
Preliminary Form Connector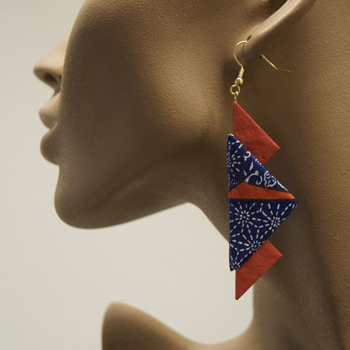 designed by Michael G. LaFosse
Triangle Bead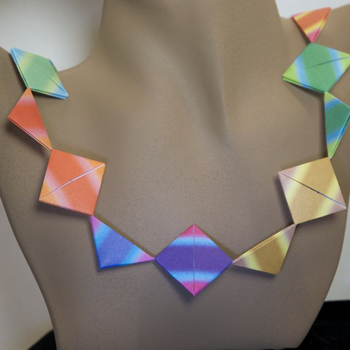 designed by Michael G. LaFosse
Triangle & Square Beads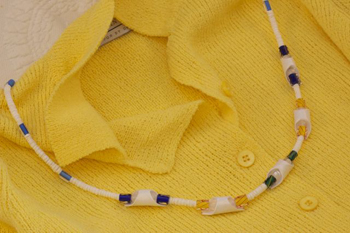 designed by Michael G. LaFosse
Barrel Bead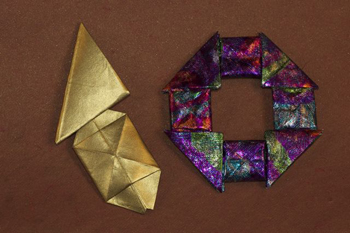 designed by Michael G. LaFosse
Flattened Barrel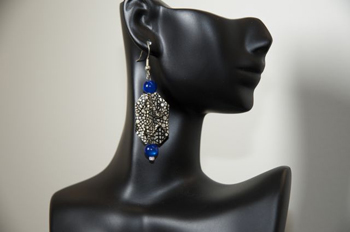 designed by Michael G. LaFosse
Lantern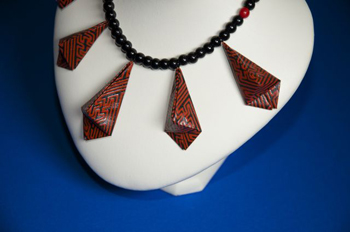 designed by Michael G. LaFosse
Teardrop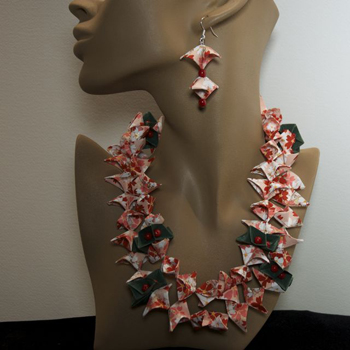 designed by Michael G. LaFosse
Blossom Bead Lei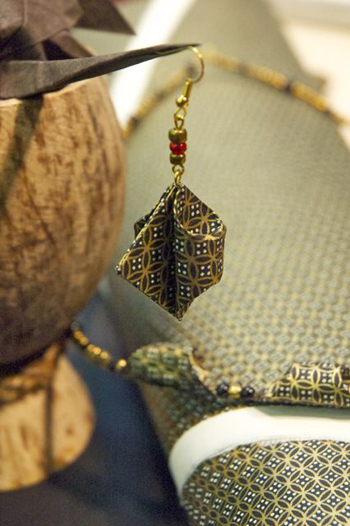 designed by Michael G. LaFosse
Double Barrel Bead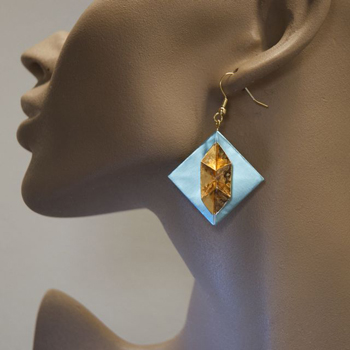 designed by Michael G. LaFosse
Lantern Bead with Tabs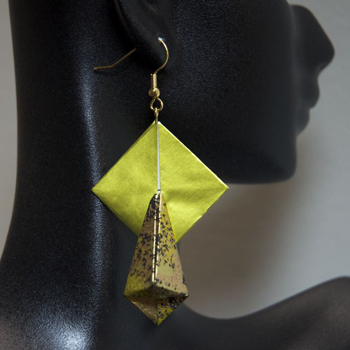 designed by Michael G. LaFosse
Teardrop Bead with Tab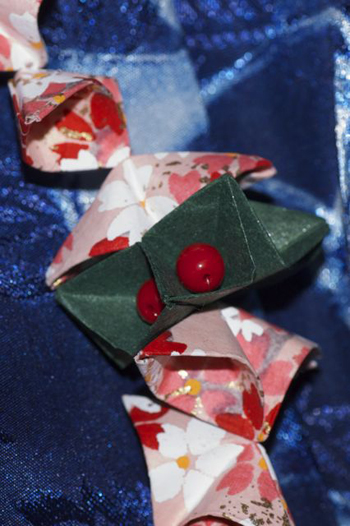 designed by Michael G. LaFosse
Preliminary Form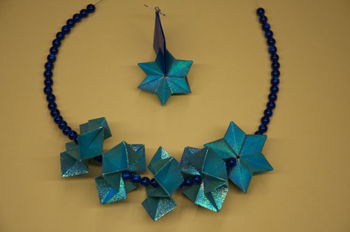 designed by Michael G. LaFosse
Preliminary Form Necklace
designed by Michael G. LaFosse
Arrowhead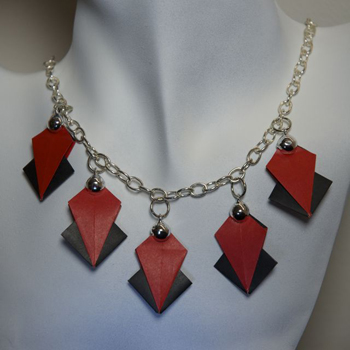 designed by Michael G. LaFosse
Arrowhead Bead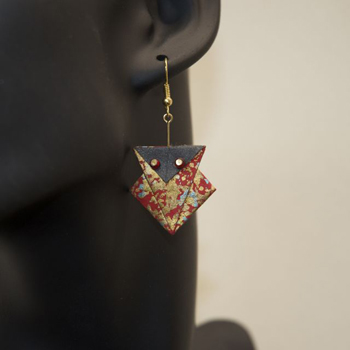 designed by Michael G. LaFosse, Deb Pun and Richard L. Alexander
Owl Bead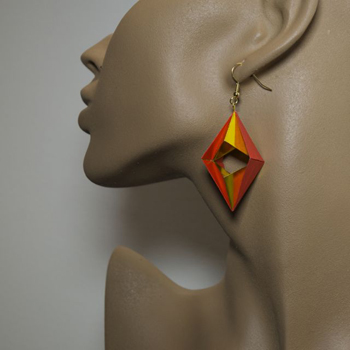 designed by Michael G. LaFosse
Twin Arrowhead Bead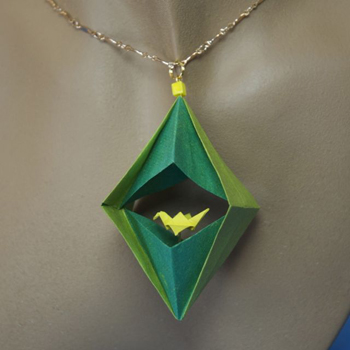 designed by Michael G. LaFosse
Twin Arrowhead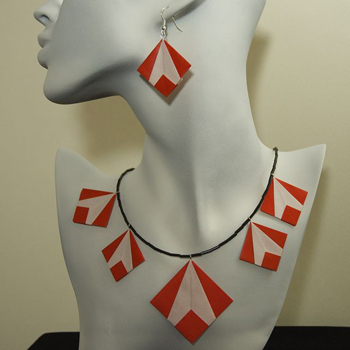 designed by Michael G. LaFosse
Duo Kite Bead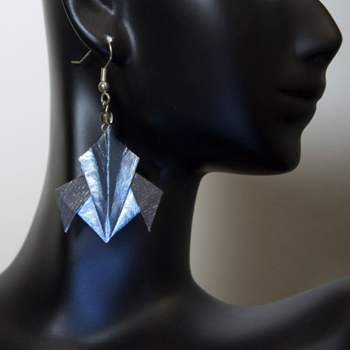 designed by Michael G. LaFosse
Trident Bead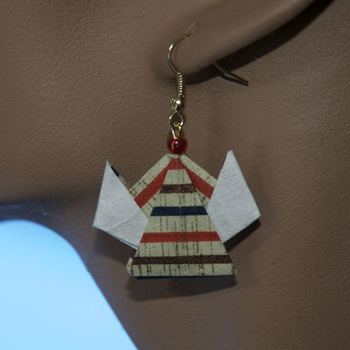 designed by Michael G. LaFosse
Trident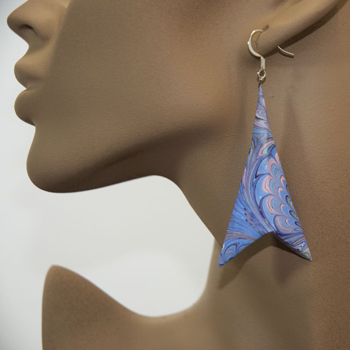 designed by Richard L. Alexander
Wolverine Claw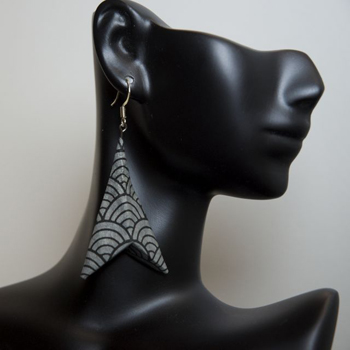 designed by Richard L. Alexander
Wolverine Claw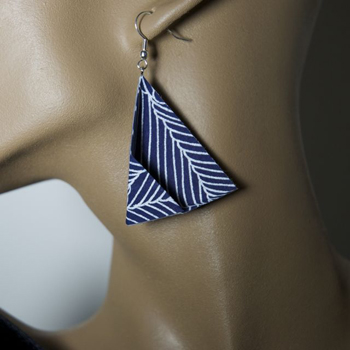 designed by Michael G. LaFosse
Abstract Sail Element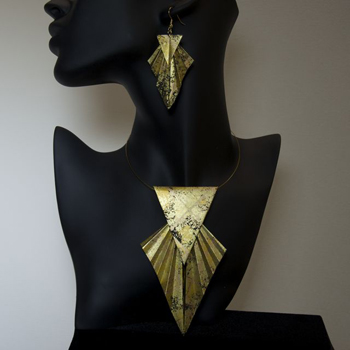 designed by Michael G. LaFosse
Angel Wings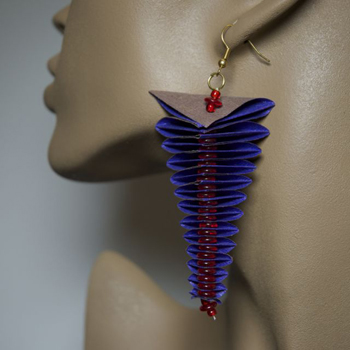 designed by Richard L. Alexander
Slinking Triangle Bead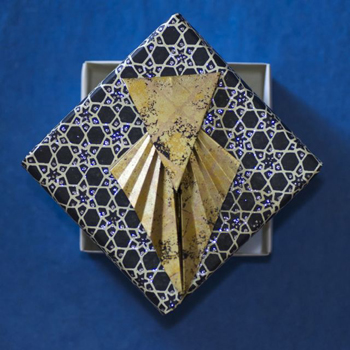 traditional design
Square Box with Lid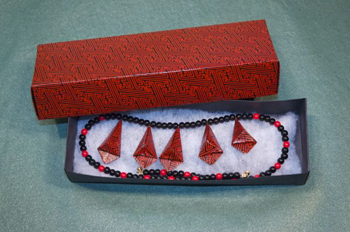 traditional design
Long Jewelry Gift Box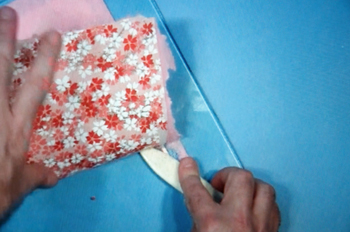 Backcoating Directions